Picture of the Month
Join us on Facebook
WikiaAnime Twitter Feed

Characters
Template:Main Page/Characters
Main Page Poll
Who's your favorite idiot?
Featured Article
Template:Featured Article
Any Question?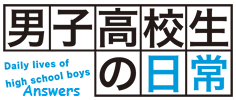 Featured Quote
Template:Featured Quote
Help Start A New Article
Start a new article

To start a new article, just enter the article title in the box below and click Create New Article.

If not, then please help out in the stub pages.