Picture of the Month
Join us on Facebook
WikiaAnime Twitter Feed

Characters
Template:Main Page/Characters
Main Page Poll
Who's your favorite idiot?
Featured Article
Template:Featured Article
Any Question?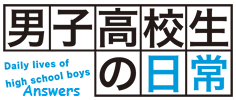 Featured Quote
Template:Featured Quote
Help Start A New Article
Start a new article

To start a new article, just enter the article title in the box below and click Create New Article.

If not, then please help out in the stub pages.
Ad blocker interference detected!
Wikia is a free-to-use site that makes money from advertising. We have a modified experience for viewers using ad blockers

Wikia is not accessible if you've made further modifications. Remove the custom ad blocker rule(s) and the page will load as expected.